Writings
Books
Dynamic Positioning
DP Operators Handbook (3rd Edition),
Nautical Institute, 2015
This was a major update of this definitive work. Now accepted as the standard textbook for the training of DP Operators, David's book represents latest and best practice in the management of DP-capable vessels.
In preparing the new edition, David has been ably assisted by co-authors Captain John Daniels, Captain Glenn Fiander, Captain Dane Foster and Captain Noel Leith MNI.
The new book is available from the publishers, the Nautical Institute.
Bridge Procedures Guide,
International Chamber of Shipping, 2007 (contributing author)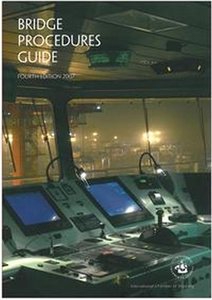 The Story of the Norfolk Wherries,
Jarrolds, 1979
Other Books
Dynamic Positioning Operator Training, 2nd Edition, Nautical Institute monograph 1999
The Marine Technology Reference Book, Butterworth & Co., 1990
(contributing author)
Technical Papers
DP Training, the Lowestoft experience 
From the proceedings of the Nautical Institute seminar "Dynamic Positioning – the next decade", Aberdeen 1990
The Training of DP Operators 
From the proceedings of the DPVOA DP seminar. Stavanger 1993
Effective training for DPOs
From the proceedings of the MTS DP conference, Houston, 1989
Dynamic Positioning – Adventure and Achievement
The Nautical Institute Annual Lecture, 1999